LOGISTICS COMMITTEE MEMBERSHIP
1. Dr. Salome W Richu  : Chair
2. Mr. Stephen O Nyamwange  : Deputy chair
3. Dr. Anthony W Ndungu    : Member
4. Ms Molly Kwama   : Member 
6. Mr. Leornard Musyoka   : Member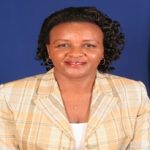 Dr. Salome Richu
Dr. Salome Richu, is a Business Consultant and a Lecturer at the University of Nairobi, Faculty of Business and Management Science. She is an expert in Logistics/Transportation, Business Negotiations, Retail & Merchandize Management, Operations & Supply chain Management, with passion in service delivery. With more than 15 years' experience in lecturing and consultancy both public & private universities, and interacting with the industry, Dr. Richu understands the real issues challenging the logistics industry. she is a trained Performance Contracting Expert, involved in the nationwide PC evaluations of MDAs. A holder of MBA & B.Sc., member of KISM & ORSEA & various committee both within & outside the university, Salome has published many Academic Articles in both local & international journals, and participated in various conferences & trainings globally. On community work, Dr Richu has participated in creating Alumni Organizations; holding motivational talks with her local community members, churches and visiting children's homes. Previously, she was the Head of Procurement in a Private Security Firm. Dr Richu is currently one of the judges at EAMA and an Internal Editor for AJBUMA.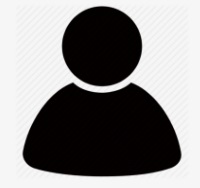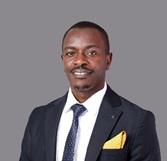 Dr. Anthony Ndungu
Dr. Anthony Ndungu is a Compassionate and self-driven monitoring, evaluation and research specialist with more than eleven years' career experience designing and evaluating programs in different sectors sectors. He takes a keen focus on areas of transformative performance management practices that can revolutionize educational projects implementation, research and evaluation processes. Currently, He is working as a lecturer at the University of Nairobi in the department of management science and project planning where He's also serving as the coordinator of digital learning in the faculty of business and management sciences.  He has published 10+ papers in peer reviewed journals in various fields. He holds a Doctor of Philosophy (PhD) degree in Project Planning & Management from The University of Nairobi (U.o.N), Master of Arts Project Planning and Management from the University of Nairobi and a Bsc. Computer Technology Degree from Jomo Kenyatta University of Agriculture and Technology (JKUAT).
Molly Kwamah
Molly Kwamah is a seasoned supply chain and development specialist with vast experience in designing and implementing transformative development programs that deliver sustainable solutions and lasting impact for different communities across Eastern, Central and Southern Africa. Ms. Kwamah is passionate about gender and social inclusivity as well as climate change related issues. 
Ms. Kwamah is a multi-talented emerging leader with over six years experience in the development sector in sub-Saharan Africa.  She brings strong ethics, innovation, and leadership in the design and implementation of transformative regional projects and programmes. Ms. Kwamah has strong working relationships with global development partners and stakeholders. Over the years, she has contributed to the design and implementation of human-centred solutions aimed at supporting supply chain partners to adopt good agronomic and climate smart practices towards the achievement of sustainable supply chain management in key socio-economic value chains.  
She is passionate about impacting knowledge, challenging the status quo and spurring systemic change through strategic collaboration, design of transformative interventions that deliver innovative yet sustainable supply chains. She currently serves as part time lecturer at the University of Nairobi specialising in Supply Chain and Project Management courses.
 Ms. Kwamah holds a first class honours Degree and MBA in Supply Chain Management. She's pursuing her PHD in the same field all at the University of Nairobi.