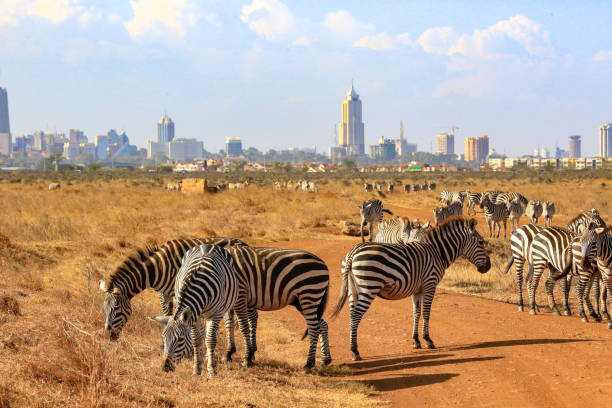 Nairobi National Park
"The World's only Wildlife Capital"

A short drive out of Nairobi's central business district is the Nairobi National Park. Wide open grass plains and backdrop of the city scrapers, scattered acacia bush play host to a wide variety of wildlife including the endangered black rhino, lions, leopards, cheetahs, hyenas, buffaloes, giraffes and diverse birdlife with over 400 species recorded. Visitors can enjoy the park's picnic sites, three campsites and the walking trails for hikers.
David Shedrick Elephant Orphanage
At the heart of the Sheldrick Wildlife Trust's conservation activities is the Orphans' Project, which has achieved world-wide acclaim through its hugely successful elephant and rhino rescue and rehabilitation program. The Orphans' Project exists to offer hope for the future of Kenya's threatened elephant and rhino populations as they struggle against the threat of poaching for their ivory and horn, and the loss of habitat due to human population pressures and conflict, deforestation and drought.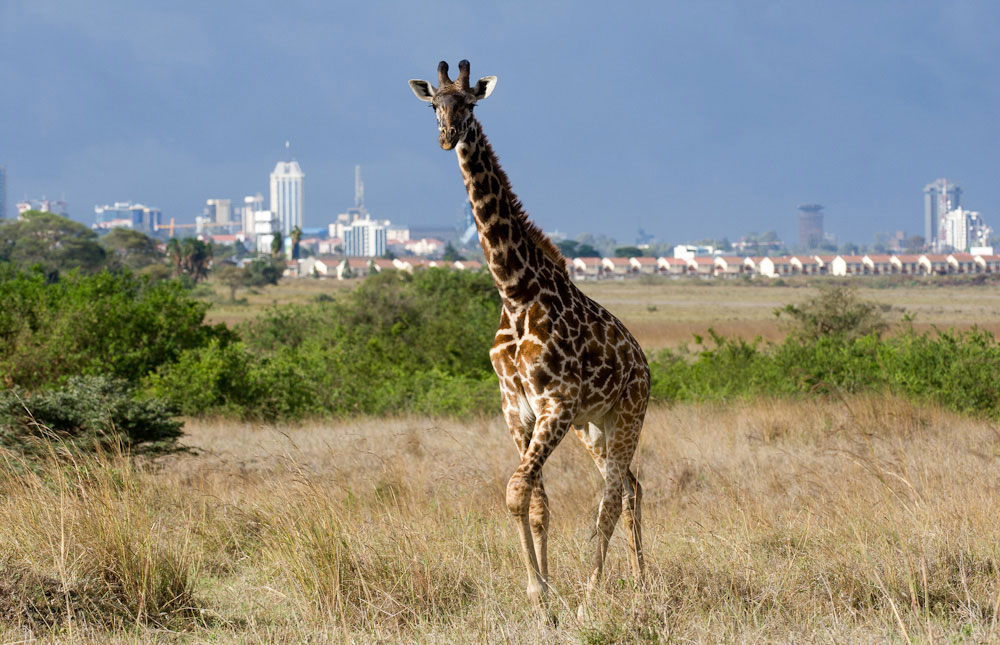 Giraffe Centre

The Giraffe Centre is the creation of the African Fund for Endangered Wildlife (A.F.E.W. Kenya), a Kenyan non-profit organisation. Our main purpose is to educate Kenyan school children and youth on their country's wildlife and environment, as well as give local and international visitors an opportunity to come into close contact with the world's tallest species, the giraffe.


National Museum of Kenya

National Museums of Kenya (NMK) is a state corporation established by an Act of Parliament, the Museums and Heritage Act 2006. NMK is a multi-disciplinary institution whose role is to collect, preserve, study, document and present Kenya's past and present cultural and natural heritage. This is for the purposes of enhancing knowledge, appreciation, respect and sustainable utilization of these resources for the benefit of Kenya and the world, for now and posterity. NMK's mutual concern for the welfare of mankind and the conservation of the biological diversity of the East African region and that of the entire planet demands success in such efforts.
In addition, NMK manages many Regional Museums, Sites and Monuments of national and international importance alongside priceless collections of Kenya's living cultural and natural heritage. As an institution that must respond to the growing needs of the society, NMK is striving to contribute in a unique way to the task of national development.