Prof. Gituro Wainaina : Chair
Dr. Thomas Ombati – Member
Dr. Joash Mageto –   Member
Prof. Rose Luke –  Member
Prof. James Njihia – Member
Prof. Noreen Piza – Member
Prof. Prem Chhetri  – Member
Prof.  Melissa Shahrom – Member
Prof. Veera Pandiyan Kaliani Sundram – Member
Ms. Hilda Gatwiri – Member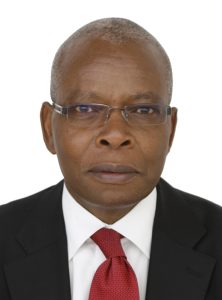 Prof. Gituro Wainaina
Prof. Gituro Wainaina is a PhD holder in Agricultural Economics, Master in Business Administration, Bachelor of Education and Associate Professor of Business Analytics in the School of Business University of Nairobi.
He has extensive working experience with University of Nairobi where he is an Associate Professor; Kenya Vision 2030 Delivery Secretariat where He was Acting Director General as well as Director for Social and Political Pillars; World Bank where he was a Senior Education Economist; CARE International in Kenya where he worked as a Regional Coordinator; and University of Nairobi Enterprises and Services Limited, where he served as Deputy Managing Director and Business Development Manager.
Besides, He has a long-standing resilient partnership and working relationship with governments in Kenya, Tanzania, Uganda, Rwanda, Ethiopia, Malawi, Zambia, Botswana, Ghana, and Nigeria as well as with organizations such as UNDP, WFP, UNICEF, World Bank, African Development Bank, DfID, and Council of Governors.
Presently, He is a member of Uwezo Sasa Kenya National Advisory Committee; council member of Management University of Africa; member of Board of Trustees for Kiambu Institute of Science and Technology; board member of Centre for Innovative Leadership and Governance; and advisor Innovations for Poverty Action;
His passion includes provision of sufficient nutritional food; water harvesting and management; mainstreaming youth leadership and entrepreneurship; provision of inclusive quality lifelong learning and above all believing, practicing, and championing integrity together with 'Ubuntu'.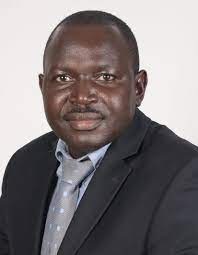 Dr. Thomas Ombati
Dr. Thomas Ombati is a Logistics and Supply Chain Management Specialist. He holds a PhD in Management (Supply Chain Management) from the University of Western Cape, South Africa. In addition, he holds a Master of Business Administration degree in Operations Management as well as Bachelor of Education Arts (Maths & Accounting) both  from the University of Nairobi. Ombati is the current Chairman of the Department of Management Science and Project Planning at Faculty of Business and Management Sciences, University of Nairobi. He stands out as an astute scholar and consultant who is result oriented and well versed with issues related to business management and project planning. Over the years he has served as a lead consultant in many consultancy projects where he has delivered incredible results to the organizations concerned. Ombati has excellent research skills gained over a period of over 15 years of academic publications and research supervision both at Masters and PhD level. Ombati also holds membership in very important international organizations which are critical in shaping diverse
activities in the industry.
Dr. Joash Mageto 
Dr Mageto holds a PhD in Logistics Management from the University of Johannesburg. He also holds a postgraduate diploma in Data Science and Business Analytics from the University of Texas (USA). He is a published author, a reviewer with five journals and regular participant in industry forums. He has over 10 years of research and university teaching in transport, logistics, operations, and supply chain management both locally and internationally. Research interests include public passenger transportation, smart mobility (public transport modal integration in South Africa), big data analytics, supply chain sustainability, logistics outsourcing, applications of AI technologies in transportation, logistics network planning and SCM, human machine interaction in logistics in the era of robotics and business process re-engineering. He has done commission research with passenger transport companies in SA, AMREF Africa, government agencies and JICA. He is currently a Senior Lecturer and Deputy HoD in the Department of Transport and Supply Chain Management at the University of Johannesburg.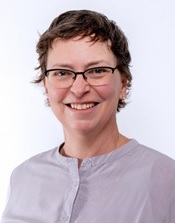 Prof. Rose Luke
 Rose Luke is an associate professor and deputy head of department
(research) in the Department of Transport and Supply Chain
Management at the University of Johannesburg, as well as being a
researcher in the Institute of Transport and Logistics Studies (Africa).
She holds BCom Hons (University of Stellenboch), MCom (Rand
Afrikaans University) and DCom (University of Johannesburg) degrees
in transport economics. She has led 20 Masters and Doctoral students
in the fields of transport economics, is an associate editor of the
Journal of Transport and Supply Chain Management, and a regular
reviewer for numerous local and international transport and supply
chain journals. She consults and reviews in the field of transport and
supply chain for firms, research foundations and NGOs. Prior to joining
academia, she held management positions in logistics companies and
management consultancies.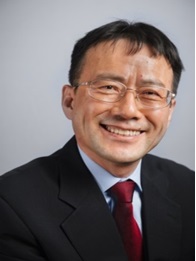 Professor Dr Paul Tae-Woo Lee
Director, Maritime Logistics and Free Trade Islands Research Centre
Ocean College, Zhejiang University
Zhoushan, China
E-mail: paultaewoo.lee@zju.edu.cn
Paul Tae-Woo Lee is a Professor of Maritime Transport and Logistics and the Director of Maritime Logistics and Free Trade Islands Research Centre at Ocean College, Zhejiang University. He holds a PhD degree from Cardiff University in the UK.
He was Visiting Scholar at Faculty of Economics and Politics in University of Cambridge in UK, MPA Visiting Professor at Nanyang Technological University, Singapore, and Visiting Professor at PhD Logistics Program in Chulalongkorn University, Thailand. He is also a regular speaker at international conferences, including the Asia-Pacific Economic Cooperation (APEC), United Nations Development Programme (UNDP), UN Economic and Social Commission of Asia and the Pacific (UNESCAP), ASEAN-Australia-New Zealand Free Trade Agreement, China Academy of Social Sciences (CASS), Supply Chain Asia (Singapore), and Vietnam Academy for Social Sciences (VASS). In particular, since the inception of the BRI in 2013, he was invited to international conferences, fora and seminars on the BRI more than 28 countries around the world as a well-known speaker.
Paul's research interests include maritime transport and logistics, and the Belt and Road Initiative (BRI) issues. He has published nine books and more than 300 journal and conference papers, and edited 30 special issues of distinguished international journals, including 12 issues regarding the BRI studies. He was a monthly columnist of Lloyd's List for four years in 2017-2020.
He is currently Associate Editor of Transportation Research Part E and Journal of Shipping and Trade, Book Editor of Elsevier's China Transportation Series and Book Editor of Anthem Book Series of Supply Chain Management, Maritime Transport and Logistics. Professor Lee served International Association of Maritime Economists (IAME) as Co-opt Vice President, Secretary of IAME, and Council membership since its foundation in 1992. He is a founding member of Asian Logistics Round Table (2007), Yangtze River Research Innovation and Belt (Y-RIB, 2017), Belt and Road Initiative – International Collaboration Network (BRI-ICN, 2016), and a founding member of Global Research Network-BRI (GRN, 2021).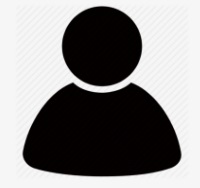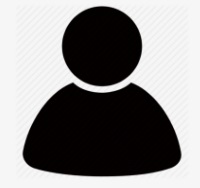 Prof. Noreen Piza – Member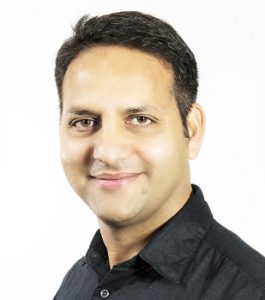 Professor Prem Chhetri, PhD
Prem Chhetri is Professor and former Head of Department (Supply Chain and Logistics Management) in the School of Accounting, Information Systems and Supply Chain. He was Director of Global Logistics and Supply Chain Research Priority Area, Deputy Head of School for Industry Engagement at RMIT and the Program Director for Open Universities Australia. He is the Chairman of the Global Research Network Belt and Road Initiative.
Prem obtained a Ph.D. in Geospatial Science from RMIT University in 2003. He holds a Master of Philosophy from Jawaharlal Nehru University and a Master Degree from Delhi School of Economics, Delhi University – the two most prestigious institutions in India. Prem is known internationally for the research in spatially integrated supply chain analytics and urban logistics. His recent research focused on port logistics, emergency response, climate change, urban modelling, tourism potential mapping, skills and training, and the application of GIS and GPS in transport, infrastructure and logistics planning.
Prem has received several Australian Research Council and federal and state government grants to study quality of urban life, urban fire and emergency planning, spatial labour markets, logistics clusters, innovation and growth, and climate change and port logistics. He has published over hundred refereed papers and numerous research reports for the government and industry. His publications include: Transportation Research Part D, Part E, OMEGA, International Journal of Logistics Management, European Journal of Transport and Infrastructure Research, International Journal of Physical Distribution and Logistics Management, Maritime Policy and Management, Papers in Regional Science, Computer, Environment and Urban Systems, Tourism Geographies, Tourism Management, and Transactions in GIS.
Prem has received the RMIT University CoB Research Supervision Award 2015, RMIT University 2013 Research Excellence Award, NIGLAS Chinese Academy of Sciences Fellowship 2013, the RMIT 2009 Learning and Teaching Award, The Pope John Paul Fellowship, and the University Grant Commission Fellowship, Government of India. He was a member in the international panel of experts on the 7th RTD Framework Program of the European Commission and a contributor to two key research projects WEATHER (Weather Extremes – Impacts on Transport Systems and Hazards for European Regions) and MOWE-IT (Management of Weather Extremes on Transport Systems).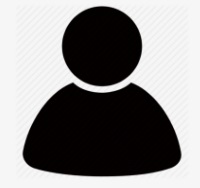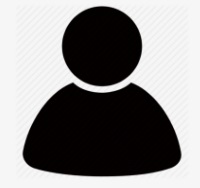 Prof. Veera Pandiyan Kaliani Sundram